Khanh VUA Import-Export Co., Ltd would like to introduce you to our "Bank guarantee" service: As a company operating in the field of import-export promotion, we offer many attractive service packages for both Buyers and Sellers, creating trade networks among international as well as domestic businesses and corporations.
We have created an E-commercial trading platform with "Bank guarantee" service in order to make sure that transactions among businesses via banking systems are timely and convenient.
We strive to minimize slow-downs in money flow, prevent trade frauds-funds appropriations, reduce bad debt occurrences and improve liquidation ability for our participating partners on our E-commercial platform. With that in mind, Khanh VUA and our partners evaluate credit limitation via feedbacks provided by our participating businesses themselves, providing opportunities for businesses to be guaranteed immediate payment for their trade endeavors by both domestic and international Banks.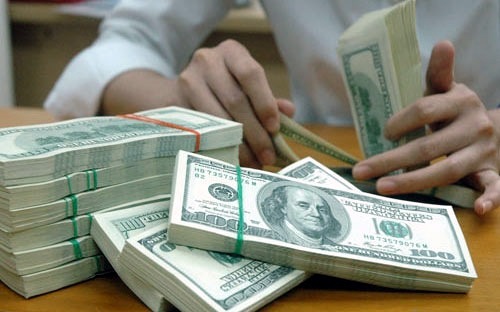 As such, after successfully promoting a deal substantial in order quantity, we would like to invite domestic and international banks to provide guarantee regarding payment from Buyers to Sellers. After completion of appropriate payment procedures, provision of appropriate documents (bills, VAT contracts, etc.) directly to Sellers or through banks, and disbursement conducted by said banks; Buyers will then provide Sellers with deposit amount previously agreed with the banks. When it comes to reclaiming of all value of orders that have been shipped to Buyers, , the banks will proceed to recover the outstanding value of Buyers' deposit.
All procedures that Sellers require from Buyers and guarantee provided to Buyers by Sellers will be committed to Khanh VUA beforehand, which involves opening of a guarantee account with us that is worth 3% of signed order. In case of disputes or errors regarding faulty products that are within said 3%, if the Sellers do not provide adequate compensations or warrantee, Khanh VUA will reimburse Buyers using said amount (3%).
If the value of faulty products exceeds 3% of signed order, Khanh VUA will initiate negotiations with the Seller regarding product warrantee obligations according to previous agreements and legalities stated in the signed contract between our company and the Sellers/Buyers.
For domestic and international Banks to do their jobs, we encourage them to research parties involved in trade endeavors brokered by us.
Thus, please subscribe to one of our membership packages (VIP, Diamond, Gold, and Regular) available on our website and receive guarantee for your trades.
Your presence will provide guarantee regarding ability of trade parties and commercial transparency, and credit to all participating partners of substantial trade deals. Banks will provide businesses with credits.
Khanh VUA will make sure your participation in our e-commercial platform will not require you to directly promote your services to potential customers here, as being subscribed to one of our membership package will provide you with requirements of businesses that wish to be associated with you, as well as information regarding trade deals on our website: www.xnkkhanhvua.com/ www.hptrade.com.vn.
Participating in our e-commercial platform will save you time, efforts, and especially money.
We hope you will contact us and become one of our partners to receive the best of our "Bank guarantee" service.
On behalf of our company's management board, thank you for your interest.