Ba Ria-Vung Tau Customs: Collecting over 63.5 billion VND from post clearance audit
12/01/2018
According to Ba Ria-Vung Tau Customs Department (BR-VT), in 2017, the unit has conducted inspection and concluded 58 cases from post clearance audit (PCA), collected 63.5 billion VND into state revenue.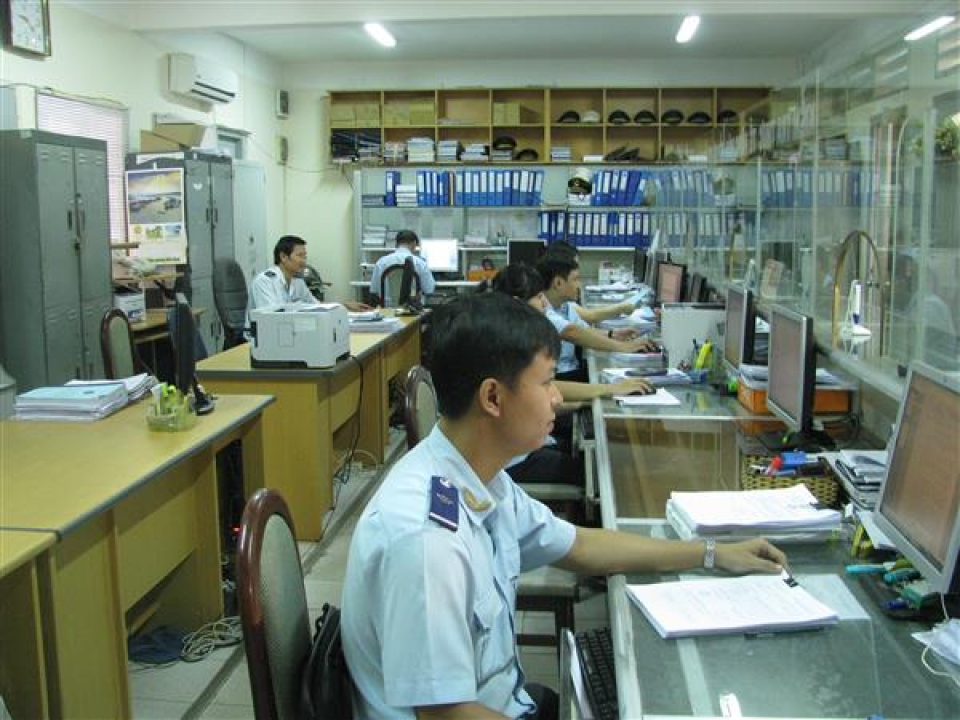 In 2017, General Department of Vietnam Customs assigned BR-VT Customs Department to conduct at least 48 post clearance audits in the headquarters of the declarer with the amount of assigned revenue of 32 billion VND.
As of 31/12/2017, the Post Clearance Audit Customs Branch under BR-VT Customs Department conducted inspection and conclusion of 9 PCA cases in the customs office and 49 PCA cases at the office of customs declarer. Hence, it reached 102% (49/48) of the assigned task given by the General Department of Vietnam Customs.
The amount of fixed tax (including fines of administrative violations and late payment) was nearly 61.4 billion VND. Together with the revenues from PCA of the Customs Branches in the unit reached more than 2.1 billion VND, bringing the total revenue from PCA reaching nearly 63.5 billion VND, achieving 198% (63/32) of the assigned revenue.
Regarding difficulties in the work of PCA, the BR-VT Customs Department said that the goods for import and export procedures in the province are mainly goods items serving for petroleum activities and they are entitled to a preferential tariff; the size of the business is small and medium. Over the years, the unit has carried out many PCA cases, thus the number of remaining enterprises that have not been checked is not many.
In addition, the system of legal documents on compulsory sanctions in the PCA has not been sufficiently strong hence it led to shortcomings in the process of PCA. Some enterprises have not complied with the requirements of customs authorities so it caused great influence on the inspection results and the general tasks of the unit.