Automobile market: Positive but not 'smooth'
14/04/2018
After months of dismal sales, the total car sales in the market in March 2018 increased by 70% over the previous month, reaching 21,127 units. The increase was due to improved supply, the customers' psychology, but compared with the same period last year, this number is still lower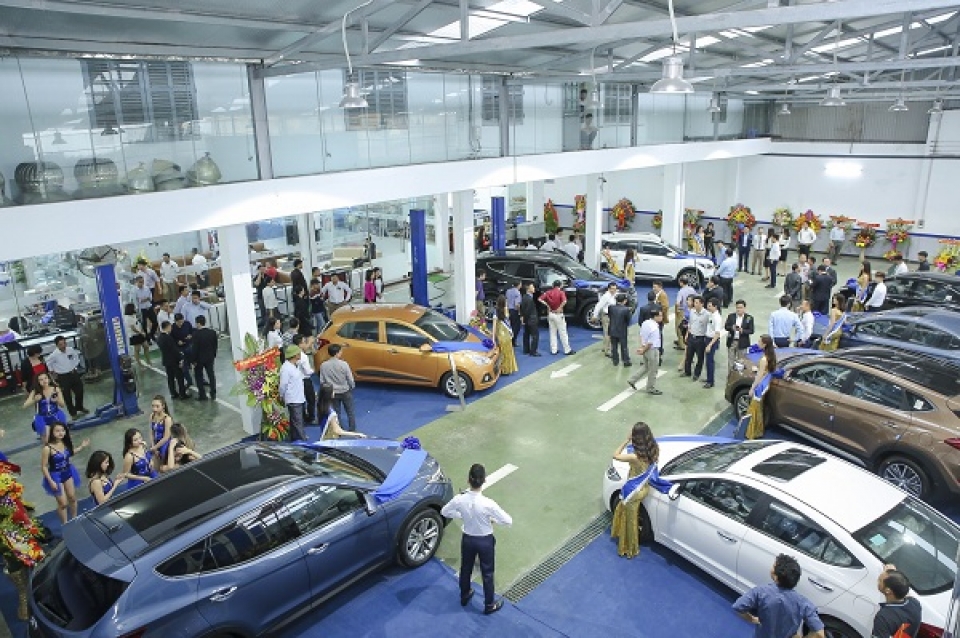 The supply has been improved
The latest VAMA data show that in March 2018, passenger cars reached 12,858 units, an increase of 48%, commercial cars achieved 6,949 units, an increase of 109%, and specialized automobiles reached 1,320 units, an increase of 222%.
Abundant supply is one of the important factors leading to the market's vibrancy. In the beginning of March 2018, up to 2,000 cars of Honda Vietnam were docked and quickly completed the procedures to sell in the market. After Honda Vietnam, lots of cars imported from Thailand and Indonesia (0% tax rate) began to queue up. Till now, passenger cars of less than 9 seats have reached more than 3,200 units. Although the volume of imported cars is sparse, they still can "warm up" the market.
Not only importers, but manufacturers and assemblers in the country also provided more vehicles thanks to the imported components. As a result, sales of assembled vehicles in the country in March 2018 increased by 76% over the previous month, reaching 18,777 units (imported cars reached 2,350 units, an increase of 37%).
Despite a significant recovery, the car purchasing power in March 2018 was down by 21% compared to the same period last year. Accumulating in the first 3 months of 2018, the total purchase of cars reached 59,558 units, a decrease of 8% over the same period in 2017. Of which, tourist cars reached 39,889 units, a decrease of 4%; commercial cars were 17,636 units, a decrease of 11%; and specialized cars reached 2,033 units, a decrease of 40%.
Still lacking
According to the latest news, cars of three big brands, Toyota, Ford and GM Vietnam are on their way to Vietnam. In April and May 2018, these cars will arrive at the port and complete all the procedures to deliver to consumers.
Therefore, many imported vehicles still face no sales. 38 Toyota Fortuner cars were sold in February 2018, but in March 2018, there were no sales. Honda Civic, Toyota Land Cruiser, Toyota Yaris Lexus are similar.
More importantly, the selling price, which the customer expects, is the factor for the customers to decide to buy a car.
On the other hand, the market is still in the context of "lack" for many kinds of vehicles, especially luxury cars imported from Germany, France, Japan, America, such as Audi, BMW, Jaguar Land Rover, Bentley, Maserati, Lamborghini, Porsche, Volvo, Lexus, and Infiniti.
It is not as easy and quick to order and import cars from Europe as in other countries in the region. In fact, for cars imported from Europe, the time from the receipt of customer contracts, ordering factories, transporting to Vietnam, is up to 4 months, then the completion of Customs clearance and registration process also takes a lot of time.
Therefore, in the high-end car market, apart from Mercedes-Benz which has a factory in Vietnam (assembling C-Class, E-Class, S-Class sedans and 5-seat sedans - GLC), BMW and MINI (imported by Truong Hai) imported a large number of cars at the end of 2017 (358 vehicles), Audi had a number of imported cars for APEC (400 vehicles), Volvo and Volkswagen brought a few cars, but the other is "empty".
Crisis in pickup cars
Pickup cars, which experienced rapid growth in 2016 and 2017, are suddenly frozen. Only 1,060 vehicles were delivered to consumers in March 2018 (an increase of 7% compared to February 2018, but a decrease of 66% compared to the same period last year).
More importantly, most of the car manufacturers have not brought many pickup cars to supply to the market.
Almost all pickup cars in Vietnam are imported as complete units (mostly from Thailand). Due to time to complete the import procedures contained in Decree 116, the companies have no vehicles. Ford Vietnam, which owns a large market share of this segment with the Ford Ranger, still hesitates to import cars. Because of the "rejected orders placed for the first quarter of 2018", the source of vehicles from dealers remains very few.
Similarly, the Toyota Hilux pickup cars have been "missed" because the company still has to complete the import procedures.
Similarly, the Mitsubishi Triton is currently available only for the pickup versions (4x4 MT and AT versions). Dealers have been ordering variants for a long time, but the company has not yet responded. Isuzu D-max has a few cars of the old version and can not decide when to import.
Not to mention, despite the import, the pickup cars are also in danger of being disturbed.The latest information has shown that there will be a change in policy for this type of car in Vietnam in the coming time. Recently, the Government has assigned the Ministry of Finance "to study and re-evaluate the special consumption tax and registration fee for pick-up cars to report to the Government and the National Assembly in a timely fashion.
If the excise tax, and registration fee for pickup cars increase, the selling price will increase, then the level of consumption of this product in the market will change significantly.
It can be seen that the market has more supply, but in the short time, growth has not changed suddenly. The market will be active around mid-2018. In order to achieve the expected VAMA growth of 25-30% in 2018, it is not easy.