Apparel Export
19/05/2017
As our economy improve, the markets for apparel export in the European Union continue to rise, opening up many opportunities for Vietnamese companies to break into the EU markets such as Italia, France Germany, Holland, Belgium, etc. According to figures released by export activities management agencies, apparel export has increased in capacity ever since 2009.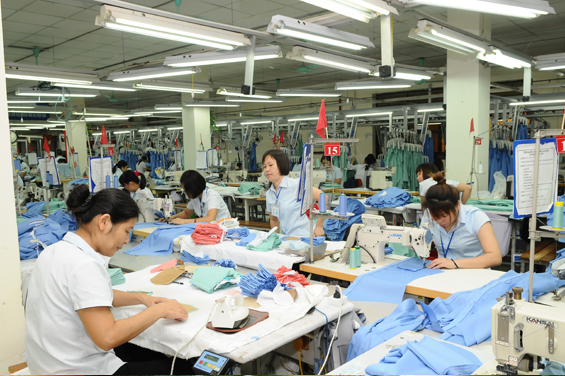 We, at Khanh VUA Import-Export Co., Ltd., are a company based in Haiphong and specialized in supporting those who are in need of exporting and importing most commercialized products, especially the apparel industry.
With practical experience, we are certainly able to help improve your trade activities, as well as bring your products and brands to new markets around the globe.
Furthermore, we also provide newsletters and information regarding domestic and international import and export for those who require them.
For more information, please contact us via the following information:
KHANH VUA IMPORT-EXPORT CO., LTD.
Address: Black 22, Vinh Niem Ward, Le Chan Dist, Haiphong
Office: 6th Floor, 739 Nguyen Van Linh Str., Le Chan Dist, Haiphong City, Vietnam
Telephone/Hotline: +84.931 590 223 | +84.931 590 224 – TEL/FAX: +84.2253742186
Email: xnkkhanhvua@gmail.com
Website: http://www.xnkkhanhvua.com | www.hptrade.com.vn