AMERICAN RED PEARS
25/08/2017
KHANH VUA IMPORT AND EXPORT CO., LTD is now an importer of fruit from the US. Currently, we are supplying American red Pears to Vietnamese market.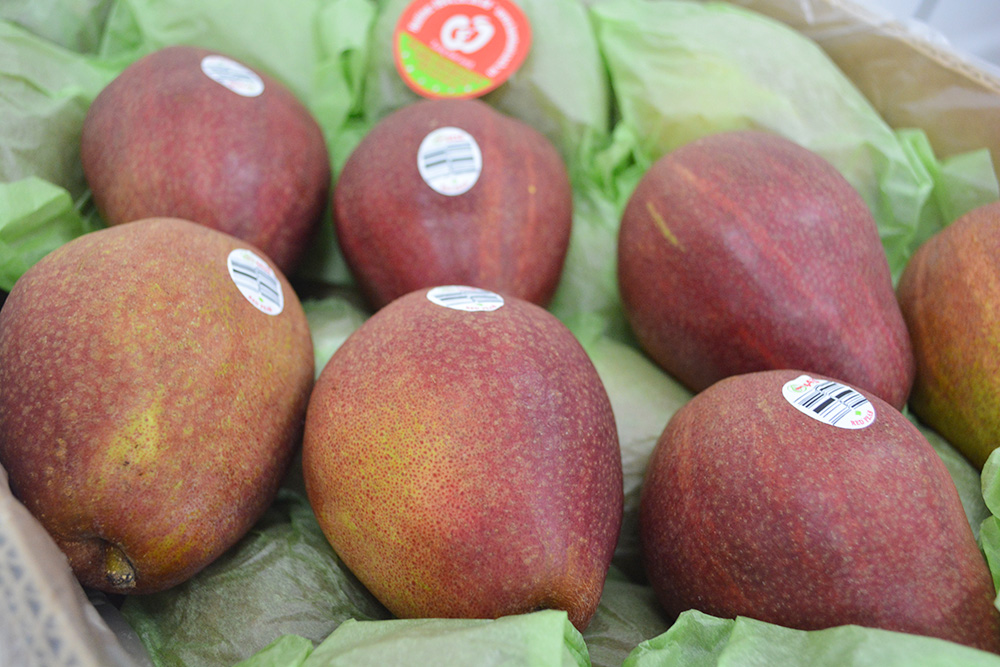 Products Details

1. Introduction
American red pears or Red Anjou pears originally called Beurr d'Anjou, originated in the vicinities of Angers in France, were introduced in England from the 19th century. They were discovered in Medfrord, Oregon, The United States in the 1950s. This has been the area for the main yield so far.
The harvest time of American red pears is from January to February every year. Being one kind of cheap imported fruit, they are quite popular to Vietnamese consumers.
2. Characteristics and preservation
American red pears are elongated, small at the stem and bulging at the bottom (look like drops of water).
They have thin reddish-brown skin, white flesh, moderate crispness, plenty of water and sweet taste. Their cool taste is quite popular for making salad and juice.
The best storage temperature of red pears is 0 - 4 degrees Celsius, the red pears will ripen in only 1-3 days at atmospheric temperature. Due to their thin skin, they should be transported and stored carefully to avoid bruises.
3. Nutrition
According to oriental medicine, pears are cold and harmless . They not only contain a great deal of vitamin C, pectin and fiber, help increase digestive enzymes and keep the digestive system healthy. – but also are very rich in flavonoids, epicatechin, quercetin and anthocyanin - which are antioxidants that can improve insulin and help prevent diabetes type 2.
- Pear skin are full of antioxidants and anti-inflammatory substances that can reduce the risk of diabetic complications as well.
If you are interested in working as our agents for imported American Red Pear, please contact us:
KHANH VUA IMPORT-EXPORT CO., LTD.
Address: Black 22, Vinh Niem Ward, Le Chan Dist, Haiphong
Office: 6th Floor, 739 Nguyen Van Linh Str., Le Chan Dist, Haiphong City, Vietnam
Telephone/Hotline: +84.931 590 223 | +84.931 590 224 – TEL/FAX: +84.2253742186
Email: xnkkhanhvua@gmail.com
Website: http://www.xnkkhanhvua.com | www.hptrade.com.vn