Agro-Forestry-Fishery Exports Up 7.6 Pct in Q1
23/04/2017
Revenues from agro-forestry and fishery exports in the first three months of 2017 hit US$7.6 billion, up 7.6 per cent against the same period last year, according to the Ministry of Agriculture and Rural Development.
In March alone, the sector's exports earned an estimated US$2.9 billion.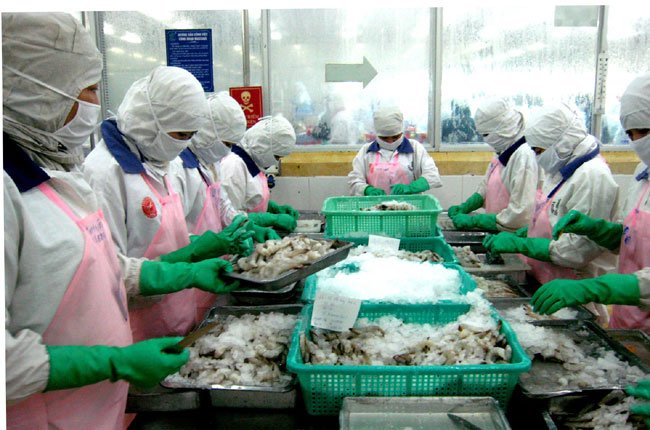 A breakdown shows major agricultural goods brought in US$4.2 billion, up 13.5 per cent from a year earlier, while seafood and forestry products earned US$1.5 billion and US$1.8 billion, respectively.
The past three months saw impressive performance by rubber and coffee in March in terms of value.
Vietnam exported a total of 249,000 tonnes of rubber in the first three months of the year, earning US$510 million, up 90.6 per cent over the same quarter of 2016, on a 1.9 per cent increase in export volume.

China, the Republic of Korea and Malaysia were Vietnam's three largest rubber importers, accounting for 67.3 per cent, 4.1 per cent and 4 per cent, respectively.

Meanwhile coffee exports brought in US$1 billion, up 25.6 per cent from 449,000 tonnes of beans, a decrease of 5.4 per cent from the previous year.
NDO