A protectionist trade ruling threatens America's solar industry
23/09/2017
President Donald Trump should overrule a judgment that is bad for American energy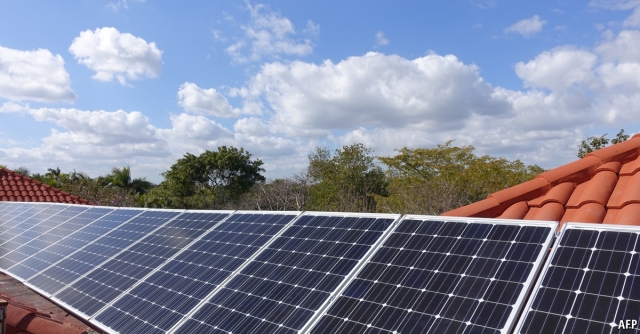 THE mere threat of protectionism has already slowed the advance of solar power in America. On September 22nd that threat became reality when America's International Trade Commission (ITC) ignored the concerns of large swathes of the solar industry and ruled that two of the country's solar-cell manufacturers had suffered serious injury as a result of imports, which primarily come from Asia. The unanimous 4:0 decision by the panel's commissioners will lead the ITC to recommend safeguarding measures, such as tariffs and/or quotas, to President Donald Trump. If the president endorses them, he could set back America's solar industry by several years—though he will not wipe it out, analysts say.
The case, which involves use of an arcane piece of trade law called Section 201, has pitted two financially frail American solar-cell manufacturers against a large and vibrant array of solar-panel installers, which use the imported cells in their panels. The installers and utilities that use solar power argue that stiff tariffs could reduce solar's cost-competitiveness, just as in some American states it is hitting parity with other forms of power generation. From now until November 13th, when the ITC decides what safeguards to recommend, a battle will be waged over how punitive those remedies should be.
Suniva and SolarWorld, the two plaintiffs in the case, are demanding a draconian response against the imports from the ITC. Suniva seeks import duties of $0.40 a watt for solar cells and a floor price of $0.78 a watt—the latter more than double the current global cell price. Experts say such remedies would cause solar installations in America to plunge, at least for a few years.
The rest of the industry, though making a strong case that the plaintiffs' woes were self-inflicted rather than the result of foreign competition, had been prepared for the worst. It will now focus on persuading the ITC to issue lenient recommendations.
The Solar Energy Industries Association, an industry body, says Suniva's proposal would hit billions of dollars of investment and throw 88,000 people out of work next year. Nathan Serota of Bloomberg New Energy Finance, a consultancy, says he expects a mix of tariffs and quotas that are not as severe as those sought by Suniva. But there will inevitably be repercussions. Panel prices have already risen as installers stockpiled solar cells ahead of the verdict. The uncertainty has also caused some developers to halt construction.
Such fallout is expected to last for a couple of years, at least until Asian manufacturers move solar-cell factories to America to bypass the expected trade barriers, analysts say. Meanwhile, Suniva, which has filed for Chapter 11, and SolarWorld, whose German parent is bankrupt, are probably too financially strapped to reap much reward. The main beneficiary may be First Solar, which manufactures and installs thin-film solar panels rather than ones using solar cells. Thin film is not covered by the ruling.
Many analysts expect President Trump to take the ITC's advice. The case gives him an opportunity to show he is standing up for American manufacturing, as well as bashing China and other low-cost exporters. But it will be a pyrrhic victory. The industry as a whole is one of America's success stories, employing more people—260,000—than America's oil and gas industries.