A Chinese company needs to buy 5-10 rubber round logs every month
12/10/2017
I am QUY representing the company of CHINA. We are an enterprise specialized in processing rubber wood to supply to major markets in CHINA.
We cooperate with KHANH VUA IMPORT EXPORT CO., LTD in HAI PHONG to find organizations and individuals who can provide us with 5-10 round rubber logs according to the below specifications.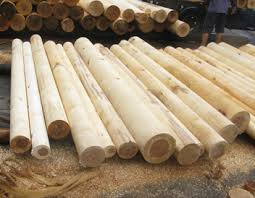 Rubber wood for export
Buy Round Rubberwood (Nancy)
Diameter: 20 cm or more (as big as possible)
Length: 2m or more
CFR Huangpu - China and CNF Yantian - China.
For more information please contact:
KHANH VUA IMPORT EXPORT CO., LTD
Address: Group 22, Vinh Niem Ward, Le Chan District, Hai Phong
Transaction Office: Floor 6, 739 Nguyen Van Linh Street, Le Chan District, Hai Phong City Vietnam
Phone / Hotline: +84.931 590 223 | +84.931 590 224 - TEL / FAX: +84.2253742186
Email: xnkkhanhvua@gmail.com | khanhvuatrade@gmail.com
Website: www.xnkkhanhvua.com | http://www.hptrade.com.vn