6 contents reported to the Government on assignment of competency to Minister of Finance
25/09/2017
6 contents which have been reported to the Government on the assignment of competency to Minister of Finance are specifically stipulated in the draft Decree amending and supplementing Decree 08/2015/ND-CP (providing specific provisions and guidance on enforcement of the Customs law on Customs procedures, examination, supervision and control procedures).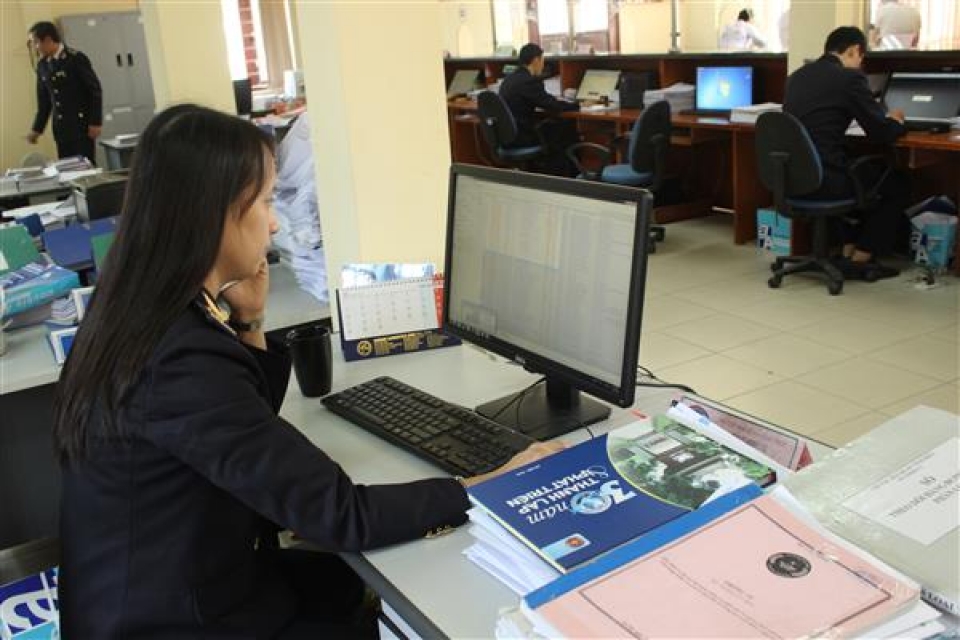 Accordingly, the 6 contents include: Customs inspection and valuation; cases waiting for handling results of State management agency when pre-determining code, origin, Customs value; Handling in case of Customs e-data processing system or e-Customs system is faced with failure; The time of notification of Customs inspection; Customs procedures, inspection and supervision of goods in transit or transshipment.
The above contents are expected to be specified in the Circular amending and supplementing a number of articles of Circular 38/2015/TT-BTC on Customs procedures, Customs inspection and supervision, import and export duty and tax management for imported and exported goods.
In order to ensure the promulgation of the Circular under the regulation on developing legal normative documents and in accordance with practical work, the General Department of Vietnam Customs (the agency is assigned to develop Decree 08/2015/ND-CP and Circular 38/2015/TT-BTC) is consulting sub-ordinate units about the above contents.
For example, point 1 Clause 1 Article 18 of the draft revised Decree 08/ 2015/TT-BTC will be supplemented as follows: If e-declaration system of declarants is faced with failure and declarants cannot declare, they shall inform Customs branch where registering declaration to correct or declare on paper declaration after the failure is confirmed by the Customs branch.
The Clause 4 Article 30 will be supplemented provisions as follow: if declarants declare on paper declaration due to failure e-data processing system, after the system being repaired, Customs officer shall update information of declaration, result of channel classification, form and level of inspection, decisions on goods clearance, goods release, and taking goods in store to preserve and transfer Customs branch into the system.
Regarding the time of notification on Customs inspection (Chanel classification), the draft will be supplemented for cases which results of channel classification will be notified after Customs agency receiving Customs declaration; and cases which channel classification result will be notified after goods transported to border gate or gathered at warehouses, yards and ports.
For Customs value, Article 25 will be amended and supplemented many contents such as inspection objects, inspection contents, and processing of inspection results and consultation and etc.