17 Items Listed in US$1 Bln Export Club in Five Months
15/07/2017
Viet Nam gained US$79.3 billion from exporting in the first five months of 2017, a year-on-year increase of 17.4 per cent, according to the Ministry of Industry and Trade.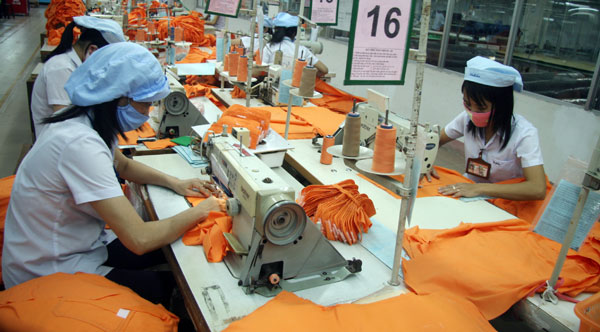 Export items witnessing sharp increases included rubber up 60.8 per cent, coal up 54.4 per cent, crude oil up 34.8 per cent, coffee up 31.9 per cent and cashew up 24.7 per cent.
The exports of key agricultural products and mineral and ores saw rises of US$627 million and US$377 million, respectively.
After five months, 17 items joined the US$1 billion export club, consisting of manufactured and processed products US$64.18 billion, up 18.7 per cent, phones and spare parts US$16.048 billion, up 12 per cent, garments and textile US$9.4 billion and electronics and accessories US$9.4 billion.
Viet Nam's key export markets included Asia US$40.17 billion, up 25 per cent, Europe US$15.59 billion, up 8.7 per cent and America up 12.5 per cent.
Viet Nam earned US$10.5 billion from exporting to China, up 40.3 per cent.
The export value of the Foreign Direct Investment (FDI) and State sectors reached US$57.25 billion and US$22.04 billion, up 19 per cent and 13.6 per cent, respectively.