12 multi-trillion VND projects reap little profit for state
03/07/2017
Of 12 projects, six projects were implemented under EPC contracts (engineering, procurement and construction), and most of the contracts were signed with Chinese contractors.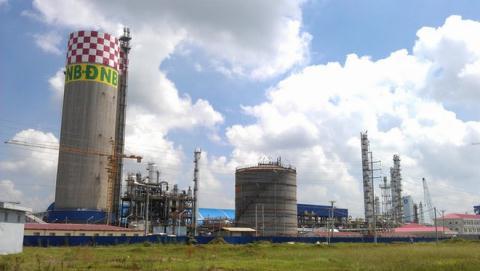 The Ministry of Industry & Trade (MOIT) and relevant ministries have released 120 documents on the settlement of problems in 12 huge unprofitable projects. However, the effects remain unclear.
Bui Quang Binh from Da Nang University commented that releasing legal documents was only one step in implementing state management. In order to bring the instructions into implementation, there must be other control and supervision mechanisms.
"The effect of state management is not measured by the number of legal documents issued. The ultimate goal is preserving the property of the state and people," he said.
Binh commented that if all ministries and branches issue instruction documents, this will lead to overlap.
"This shows that the coordination among ministries and branches is not good. In other words, the state management effects are low," he said.
Nguyen Hoang Hai, deputy chair of the Vietnam Association of Financial Investors (VAFI), commented that even when the number of legal documents is 10 or 100 times higher, the instructions won't bring results if they cannot show feasible solutions.
He said that it was not easy to deal with the Thai Nguyen Iron & Steel Corporation (Tisco).
"It is necessary to assess the value of the mill and organize auctions to sell the mill to new investors with experience and financial capability," he said, adding that the old management board needs to be replaced.
"If the old management board which follows the old way of thinking is maintained, the mill won't be revived," he said.
The same method should be applied to other unprofitable projects.
"Incapable executives must be replaced and dismissed. Only talented managers should be used," he said.
Meanwhile, no one has taken responsibility for a series of unprofitable projects belonging to Vinachem.
Regarding solutions for the 12 unprofitable projects, Binh commented that if the government applies the same method as it did with Vinashin in the past, the problems will not be settled.
Of the 12 unprofitable projects, six were operational and took losses, and three were under construction, but the construction was stopped because of increased costs and lack of capital.
The remaining three mills were forced to stop production because of massive losses.
Hai said that besides the 12 projects named, there are many projects running ineffectively and some of them are taking losses.